Have you ever been diving during your holidays with no envy at all to go back to your job?
Being in a tropical area with beautiful landscapes, warm weather and amazing marine life is something you would like to do more than a few days per year?
Then you should definitely consider making the step and becoming a dive professional.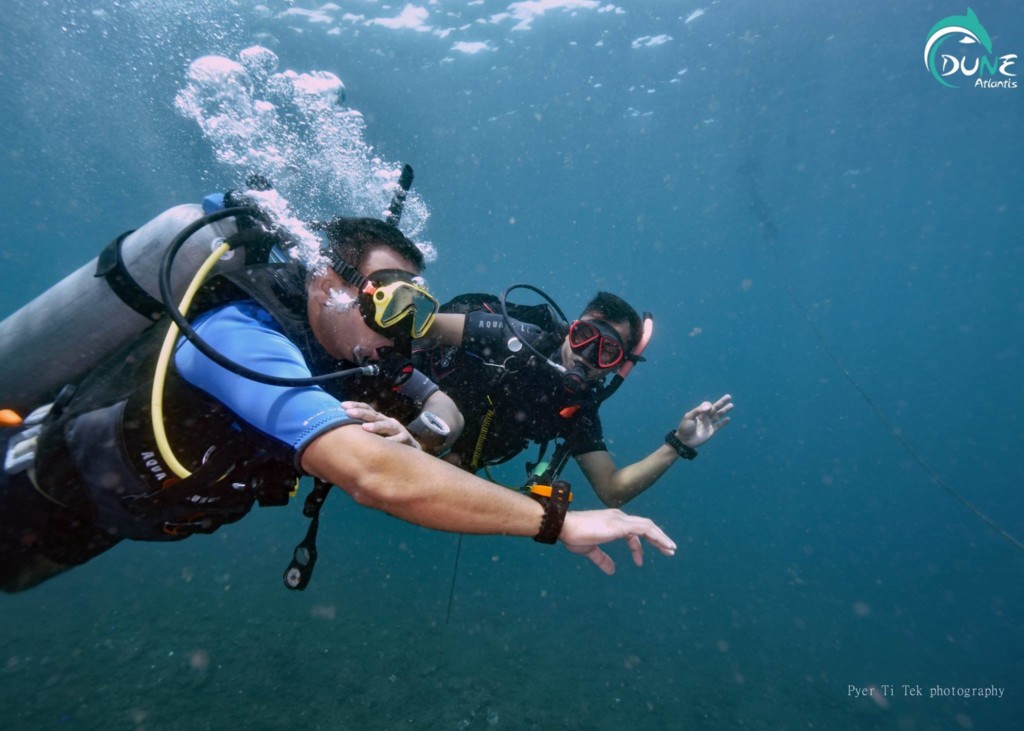 Here are some tips why Bali is a perfect place to make such a big change!
1.The island of Gods
Bali has been known for many years as the island of Gods, famous for its very unique culture and lifestyle, combining traditions of hundred years old, welcoming people, and a thousand places to visit from beautiful beaches, lost temples and waterfall to some of the most renowned dive sites around the world! Your time here would not only be about diving, (even if you could find the best dive sites in bali 🙂 ) but a life changing experience.
2. An island within the Coral Triangle area
This island is a part of the area called the Coral Triangle Area that gather some of the most underwater diverse species. Diving in Bali, you would discover a range of sites and conditions all different from one place to another, that will amaze you by their beauty and diversity. You will also gain a great experience by diving in different kind of conditions, from shore/boat dives, "muck" dives and drift dives with strong current. All this variety will help you to become a better diver, and a professional that can adapt to any kind of conditions in tropical waters.
3. More than 23 years as a PADI Dive Centre
Doing your PADI Divemaster course here with us, you will learn a lot from a diving team that has been training professional divers for many years. In this bali scuba diving certification we will not only teach you a specific program, but will share our passion for the underwater world, and our experience as professional divers to learn key elements such as quality service with customers and proper safety preparation to become a role-model yourself.
4. A course with so many aspects to learn from
During your Divemaster Course with us, you will enhance your diving skills, learn how to conduct briefings and guide certified divers, assist on PADI courses. You will also be able to apply all this knowledge on different areas as we cover the hole island, from diving with Manta Rays, conducting entry-level course next to a WWII shipwreck, diving along drop off filled with coral. We will make the best out of your time here by coaching you all along your course and help you to become a skilled and independent professional diver.
5. A training recognized worldwide
Doing your PADI Divemaster Course in Dune Atlantis Bali (https://www.atlantis-bali-diving.com/courses/dive-master/), you would leave with a great experience and a certification recognized in more than 100 countries around the world to have some of the greatest career opportunities as a dive guide. PADI being the most renowned scuba diving organization, you could find a job as a Divemaster in many places to live from your passion, or may even be able to take the next step and become a PADI Instructor to enhance your teaching skills and conduct all recreational courses.