David Ling comes from Steilacoom, WA, USA, where he studies film and media with a minor in fine art. Most of his time he studies, swims and plays water polo. He's also passionate about photography.
David discovered scuba diving 7 years ago. In 2012, when he was only 14 years old, he started diving in the frigid waters of Puget Sound, located in the North West of WA. The water was around 13 degrees. At that time, he already loved diving so much that water temperature would not stop him. Then, David went diving only during summertime.
His passion for diving made him decide to leave the United States for 2 intensive months in Bali to live his passion for the underwater world and scuba diving .
David chose Dune Atlantis as a dive center because he was in contact with a former trainee who joined our Divemaster training for two months last summer.
Communication, safety and professionalism were put forward, which led him to choose Dune Atlantis for his training. Moreover, Bali is a destination that fascinated him with its culture, its diversity, but also for its underwater life.
David told us that he will always remember his incredible dives on the island of the Gods.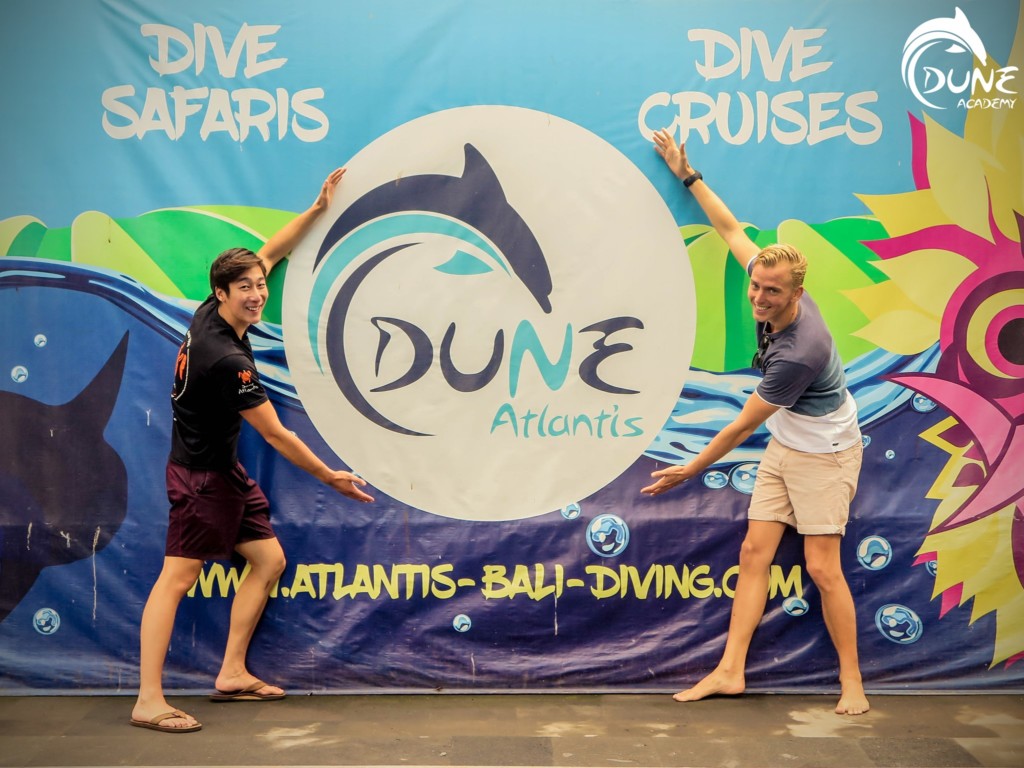 If he had to choose his best dive, he would definitely choose the last one. Indeed, many divers are coming to Bali, and specifically in the waters of Nusa Penida to see Manta Rays. David has often seen these huge creatures. But many divers are also coming to see the famous and impressive Mola Mola, which is very difficult to encounter because it's going deeper into the cold waters. But during his last dive, David stayed on the site of Manta Point, and he finally saw this incredible Mola Mola!
This moment will remain in his memory.
Today, David told us that this experience was one of the biggest decisions he made in his life. He had the chance to discover many places, to really understand what he was interested in, and to discover himself.
These two months have been a "breath of fresh air". He is sad because it's already over but he is happy to have learned so much about diving, and also about the environment, our world, and himself. This experience is unforgettable.
For the future, he dreams to do something that he's really passionate about all of this being surrounded by passionate people, as motivated to achieve their goals as he is.
To know more about the PADI Dive Master courses, click here: https://www.atlantis-bali-diving.com/become-pro/dive-master-courses/dive-master