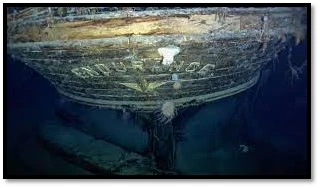 More than a century after its sinking in the ice in 1915, the ship of the explorer Ernest
Shackleton, the "Endurance", which disappeared in 1915, and which was at the origin of a legendary survival epic in Antarctica, has just been discovered on Wednesday, March 9, 2022 in the Wedell Sea at a depth of 3,000 meters in an
exceptional state of preservation. This discovery is the result of a research expedition that mobilized more than a hundred people and the most modern technological means, including two underwater drones to explore an area. This wreck was discovered about six kilometers from the site of the wreck pointed out at the time by the captain and navigator of the "Endurance".
The Story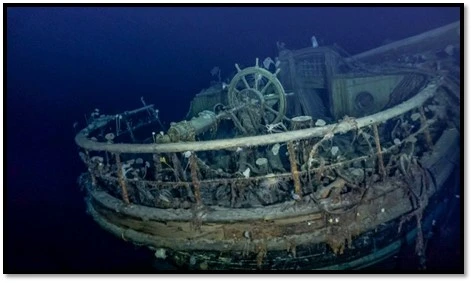 At the end of 1914, the Endurance had left South Georgia to take the expedition that was to make the first crossing of the Antarctic continent. But, in January1915, a few weeks after leaving South Georgia, the ship was trapped by the ice of the Weddell Sea. In vain, the men tried to open a channel to free the ship. It remained trapped for nearly a year, a period during which the passengers of the Endurance survived in precarious conditions with very little food. On October 27, 1915,
the hull, which could no longer withstand the pressure of the ice, began to give way. Its crew was forced to camp on the ice floe. One month later, (November 21, 1915), the ship sank to a depth of 3,000 meters.
In April 1916, as the thaw began, Shackelton decided with his crew to take refuge in the lifeboats on Elephant Island. Shackelton then decided to go to South Georgia for help. He embarked with only five of his companions in a simple rowboat and left behind 22 comrades to whom he promised to return to save them. In sixteen days, in absolutely Dantean conditions, he managed to reach the coast of South Georgia after having travelled 1,300 kilometers. It took them several more days to reach the whaling station of Grytviken on foot. On August 30, 1916, the rescue mission brought back all the members of the expedition safe and sound. Beyond the historical contribution, this discovery could allow us to better understand the effects of climate change on the white continent.