The opportunity to have a professional experience aboard, whether you are studying or not, is a real advantage.
Bali, also known as the Island of the Gods, is full of opportunities. Indeed, many companies are looking for new talents. Usually, length of the internship varies between 2 and 6 months.
Whatever the skills you have, you will enjoy the experience as there are many different fields of employment.
However, it is important to know that the tourism sector is the main economic activity in our incredible island.
We recommend you to have a look at different options, such as diving centers, hotels, restaurants, villa rental agencies, tour operators, marketing agencies or aid organizations… the sectors where the demand for interns is the highest.
This wonderful experience will make you grow not only on a personal basis but also on a professional perspective. You will discover a new professional environment but also a new way of life, new values, beliefs and a new culture.
There is no doubt you will grow from that experience.
You will evolve in an idyllic environment, between a lunch on the beach, afters-works in front of amazing sunsets, dinners on the sand, or weekends exploring the hidden wonders of the island.
Bali is full of surprises, between surfing sessions, hiking, yoga or chilling under the sun, you will undoubtedly find something you will enjoy.
We are sure, that you will fall in love with this majestic island too.
If you are looking to live such an amazing adventure, by combining work, discovery and pleasure.
Each year, our diving center Dune Atlantis Bali welcomes interns from all over the world for missions such as Marketing and Communication Assistant.
You will be part of a multicultural team and you will be able to let your creativity improve the visibility of our dive center.
Then, you will also have the opportunity to make unique dives, so you will be able to experience a try diving and the PADI Open Water certification to be more comfortable and explore our incredible marine life.
So if you are looking for a dream internship, on a dreamy island and if the diving world fascinates you, we will be happy to get to know you.
So do not hesitate to send us your resume and an original cover letter to this address: [email protected]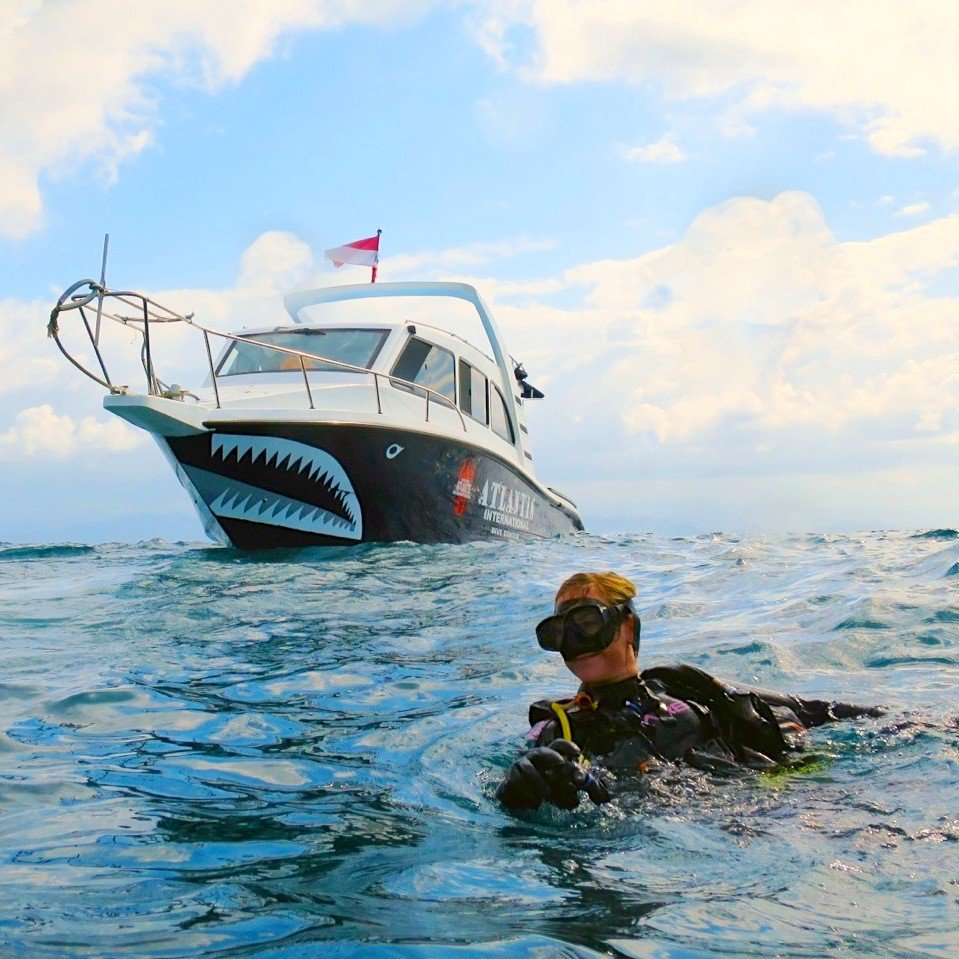 If you want to know more about us:
Interns experience at Dune Atlantis Bali
https://www.atlantis-bali-diving.com/the-internship-of-pauline-jeanne-in-dune-atlantis-bali/
The most beautiful beaches of Bali
https://www.atlantis-bali-diving.com/the-most-beautiful-beaches-of-bali/
Discovering amazing islands around Bali
https://www.atlantis-bali-diving.com/the-most-beautiful-beaches-of-bali/