Snorkelling is one of best way to discover underwater world, especially in Bali, where there are many species of animals and fishes. Here are some of best spots to discover scuba diving!
Top 5 Snorkeling Bali Spots
USAT LIBERTY WRECK – TULAMBEN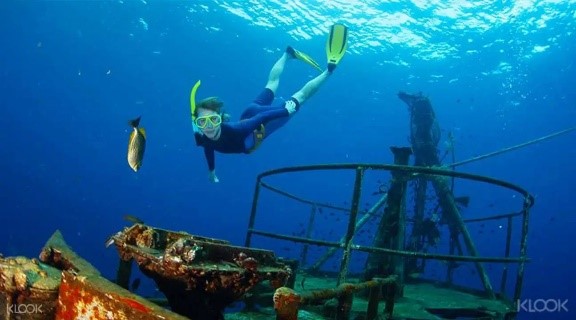 This Snorkeling Bali spot is well-known for its incredible feature, the American wreck of USAT Liberty, where you can observe flourishing nature all over the wreck which is now the home of corals and many fishes. This spot is made for divers that love macro-diving, with many small beautiful species. Tulamben, the village nearby the USAT Liberty is in the north-east of Denpasar, the way to get there is beautiful, with plenty of rice field views and you will drive along the famous Mount Agung, cross some traditional villages with a view on the sea.
MANTA POINT & FISH NURSERY – NUSA PENIDA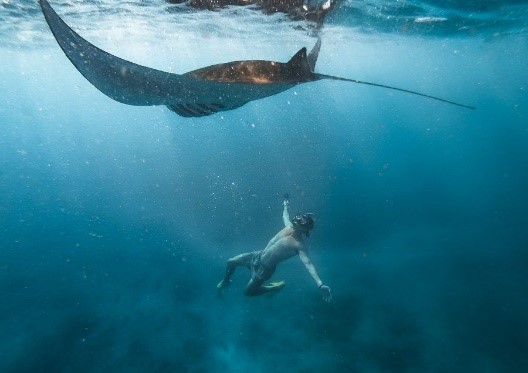 As it's said, this spot is famous for Mantas and fishes coming to the cleaning station called Manta Point. If you are lucky you will have a chance to admire Mantas swimming in the bay and enjoy this encounter with the majestuous creatures. There are also incredible coral reefs all around the island to enjoy your snorkeling trip. Nusa Penida & Nusa Lembogan are two islands next to Bali, at about 45 minutes with speedboat, well known for their diving spots, beaches, and secret places.
ABYSS & SEA TURTLES – MENJANGAN
This place is great for adventurers. The nickname of this island is "Deer Island", because of high population of deer. In the Bali Barat National Park, the incredible animals are on land and underwater as well. It is a great place for "muck dives", where you will observe many small species, maybe turtles and various tropical fishes. It's one of most incredible dive spots in Asia, because of wonderful conditions (water temperature: 25-30°, visibility: 10-50m) and clear blue water.
PYRAMIDS – AMED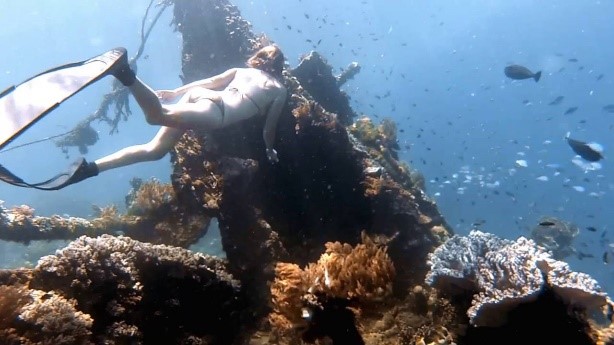 The fisherman village is featured with a great black sand beach and cool warungs where you can have a drink or eat some local specialities to rest after your snorkeling trip. It is a paradise for snorkelers with it's accessible, warm and shallow reefs full of life. If you get lucky, you may see turtles and for sur a wide variety of tropical fishes. You can also wander around the pyramids which are artificial structure where a lot of life has developed.
BLUE LAGOON & TROPICAL FISH – PADANGBAI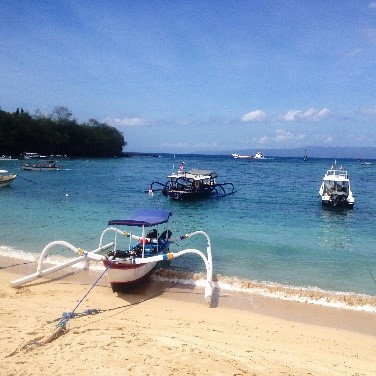 Here another perfect place as on land than underwater. The turquoise water is ideal for observation of small tropical fishes as "Nemo" Clown Fish, "Dory" Surgeon Fish, Angel Fishes, and many others. There is a long range from coast where you can explore the seabed easily. It's the ideal way to discover snorkel and dive for kids.