Bali, also known as the "Island of God" is located in the middle of Indonesian islands. Bali is different from all other Indonesian Islands. It attracts tourists from all over the world for its beauty, its temples and rituals.
Around four million people live in Bali and most people live in the coastal areas of the south of the island.
Bali has a lot to offer: culture, art, natural beauty and landscapes. But this beautiful island is also well known for its incredible underwater world.
Indeed, Bali is one of the top diving destination in the world! Diving in Bali allows you to discover a whole new world.
Moreover, diving in Bali offers you different types of diving. You can not only do wreck diving but also wall diving, drift diving and muck diving, Bali has it all.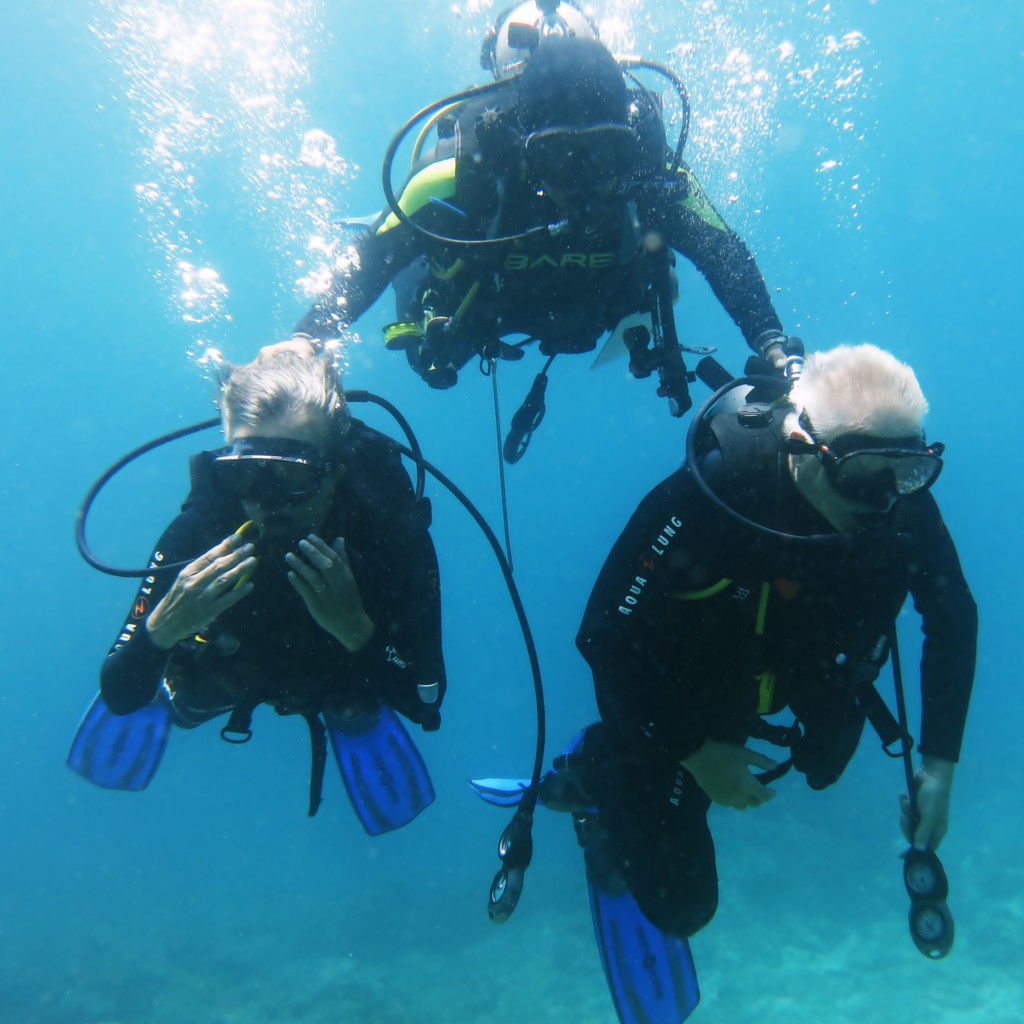 Try Diving
So if you love the ocean and you always dreamed of diving in Bali, Dune Atlantis International Bali is specialized in scuba diving for beginners.
Our instructors know the best methods and the learning process of scuba diving to put beginners at ease in a safe environment and give them a lot of fun. In this way, you will set out for your first experience in the underwater world feeling calm, confident, and excited! You will complete your Try Diving Bali experience in Tulamben or Padang Bay (minimun of 2 divers). Tulamben is the perfect place to do your first dive. It's located in the north east coast of Bali, and is a world-renowned location for diving as you can admire the famous USAT Liberty Shipwreck.
Day description
Your day will begin with an explanation of the equipment, the rules, and basic diving concepts related to health and safety. Just in front of the ocean, you will jump into the pool and do a short series of simple diving skills.Then, your PADI-qualified Instructor will take you to the sea for two ocean dives. For both dives in Tulamben, you will start from the beach and walk directly into the ocean alongside your Instructor (If you choose to experience the try diving in Padang Bay you will dive from a local Balinese boat). The first dive will take place on the dive site of the famous shipwreck, the USAT Liberty dive site rich in tropical fish with optimal diving conditions. During the second dive you usually have the opportunity to discover another dive site. This experience will allow you to discover the incredible underwater world of scuba diving bali

So, let us know when are you planning to dive with us in Bali 🙂
Book here : https://www.atlantis-bali-diving.com/beginner/entry-level-courses/try-diving