Dune Indonesia, which includes Dune Atlantis Bali and Dune Aurora allows you to live an underwater experiences out of the ordinary.
You will discover the underwater world for a day, a safari or a cruise. Indeed, Dune Indonesia also offers cruises all the year aboard its famous boat: L'AURORA.
This little video will teach you more: https://www.youtube.com/watch?v=iganEjkkYcI
The 40m long Aurora is a sailing yacht, built in Sulawesi, offering all the advantages of a modern boat combined with the charm of a traditional one.
The Aurora dive cruises to the most spectacular and breathtaking spots of the East Indonesian archipelago, where crystal clear waters and stunning landscapes are waiting for divers, snorkelers or just to be discovered .
To learn more about it click here: https://indonesia.dune-network.com/en/home​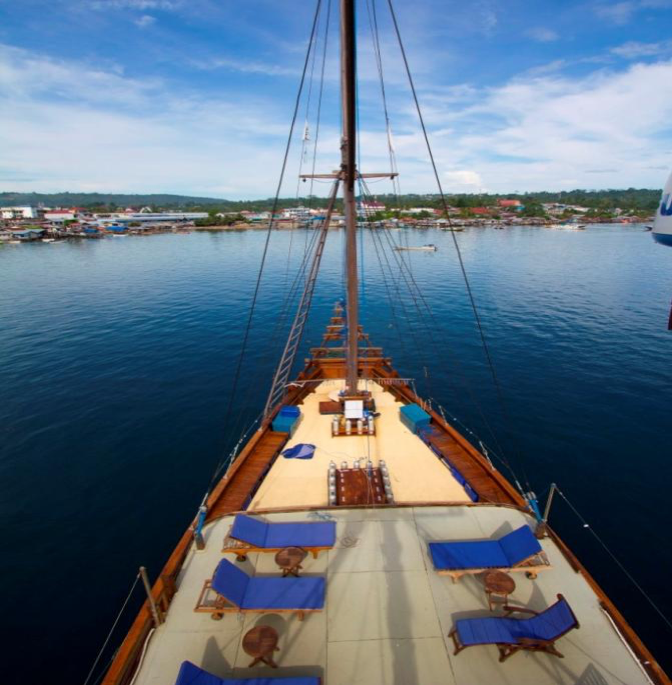 The Aurora team will create an unique and magical experience, by navigating in the turquoise waters of East Indonesia.
You will discover different places, you will taste typical Indonesian meals, and of course, you will spend unforgettable holidays.
The Aurora team takes care of everything to make every moment of this cruise an amazing and memorable experience.
You will come back with your head full of wonderful memories 🙂
Click here to book : https://indonesia.dune-network.com/en/planning