The scuba industry has evolved to provide many services for divers through the years ranging from introductory dive trips to advanced courses. Following this trend is the rise of liveaboards. Liveaboards are, in simple terms, a fitted ship to accommodate the passengers' everyday life comfortably and function as a fully operational floating dive center. Life onboard a liveaboard is as simple as "eat, dive sleep" as you cruise to impressive dive sites and destinations hard to reach on day trips. As there are still many divers who are unfamiliar with the idea of liveaboards, here are the reasons why joining them is a good idea:
Advance your diving skill
Are you trying to advance your diving skill to a higher level but don't have the required logged dives? Liveaboards can help you complete a lot of dives as you may dive as many as 3 times a day for a week. That is 21 logged dives in total. Other than logged dives, you can also advance your practical skill by diving every day.
Diving with liveaboards takes you to the most impressive and unique dive sites. Most of which you can encounter magnificent marine life like manta rays, whale sharks, hammerheads, and many more. With the frequency of dives on liveaboards, you will also get familiar and begin to recognize certain types of fish faster with great ease.
Explore new and pristine sites
Liveaboard destinations sometimes take you to the most remote and hard to reach dive sites in the country, which offers a more pristine and less polluted view, meaning more species of marine life to encounter. Some dive sites might have lots of caves, caverns and pinnacles, while others may have incredible coral walls and impressive reef systems.
While there is a considerable upfront cost, liveaboards provide almost everything you might need in your dive trips. Liveaboards are mostly all-inclusive which means the price you pay includes all sorts of service, accommodation, foods, beverages, gears, and all the variable and fixed costs for the whole trip. Considering the cost of multiple dive trips, liveaboards can work out just as effective or even cheaper.
While the main pitch of liveaboards is diving, they do offer many other activities for everyone including non-divers. You can snorkel, paddle surf, take land excursions to exotic spots for cultural and educational encounters, island hopping; basically, a tour program on the sea suitable for everyone.
On a liveaboard, you will be spending your time with others who are also as passionate and excited as you are about diving. You will share the same exciting moments diving in magnificent dive sites together and increase your network of divers from all around the globe.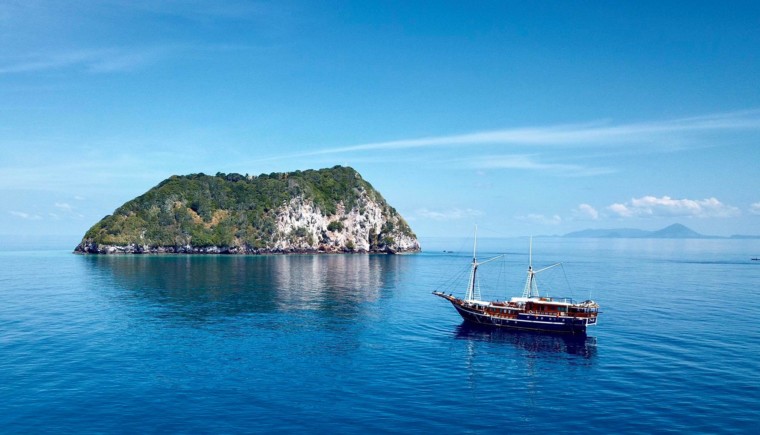 Those are the few advantages of liveaboard we can mention on top of our heads. With that said, why not make a liveaboard excursion your next dive trip? Liveaboards are the perfect way for you to explore the 17,000 islands of Indonesia's archipelago. Dune Indonesia's flagship liveaboard ship, the Aurora, will be back to operation soon and we're hoping to see you on board!