KARL
Karl Singery comes to us from the South of France, where he discovered scuba diving. His passion appeared when he was young. Indeed, he became a junior diver at 13 years old and dived in the Mediterranean Sea for many years, in France, in Crete and in Greece.
Then, over time, this passion allows him to dive in different parts of the world, as in Thailand, in India or in New Zealand.
Subsequently, in 2012, he decided to come to Bali to realize his Dive Master with Dune Atlantis Bali for several months. In 2013, after this experience he fell in love with this beautiful island and decided to join the team Dune Atlantis and stay to live there.
He's climbing the professional steps of diving to become instructor then IDC staff Instructor. He quickly realized that he is also passionate about teaching and sharing his knowledge with others. Since 2016, Karl assists instructor training, which increases his desire to share and to train new professionals' divers to live their passion.
In 2018, at only 28 years old, with his positive involvement and great professionalism, he became Course Director PADI.
He's organizing all the professional level courses from Divemaster to Instructor Development Course at Dune Atlantis.
His role is to organize and conduct instructor training within the dive center, and to manage the team of guides and instructors.
Karl is not only teaching PADI standards to our Instructor Candidates but is also sharing his passion and dedication to the protection of the environment like organization of beach clean-up.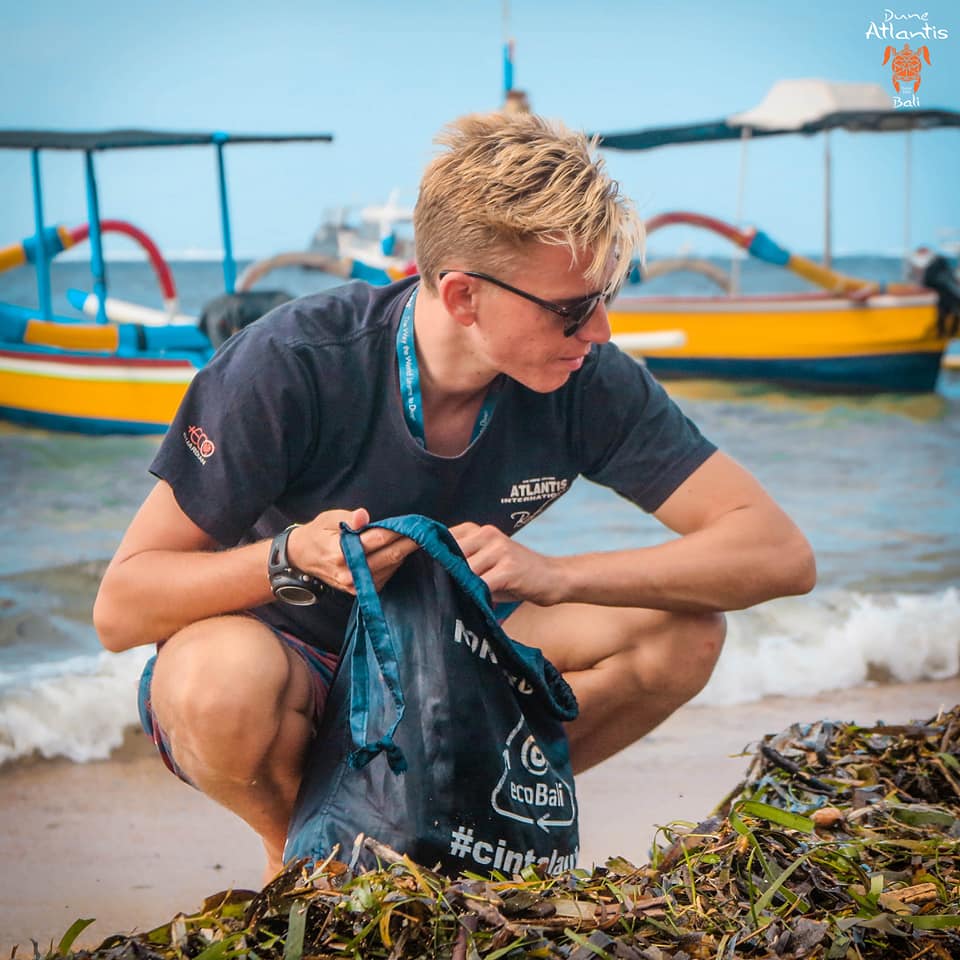 Today, Karl lives on the island of Gods and he is the happy father of a little boy.
He has realized his dream, living his passion for diving while sharing his knowledge to other passionate divers, then communicates the important values for him in terms of environmental protection.