This year more than 30 divers became Dive Masters in our dive center bali. Indeed, this Divemaster certification will give you access to many job opportunities all over the world.
Dune Atlantis, a 5-star IDC PADI center with experienced professionals who ensure the success of certifications to students doing dive courses!
It is important to know that this formation includes many responsibilities. Indeed, it is composed of dives, but also theory and practical courses.
In order to make this formation more attractive, you will be able to assist instructors during courses, and even guide by yourself some of our guests, always under the supervision of one of our PADI instructors.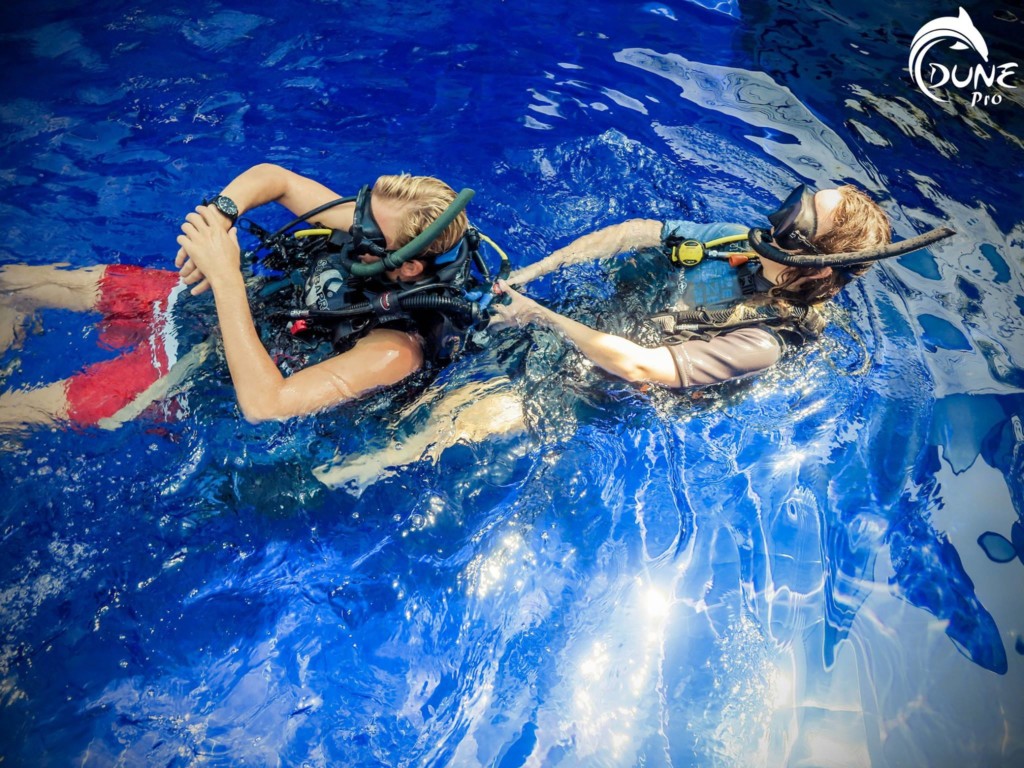 Whether you are an Open Water Diver, an Advanced Open Water Diver or a Rescue Diver you can be trained up to the Dive Master over a period of 1 or 2 months or more if requested, with our bali scuba diving courses.
In order to be as effective and as interesting as possible, the courses are conducted in teams with certified instructors, your safety being our priority.
You will learn the latest PADI Standard from Try Diving to the PADI Open Water Scuba Instructor in our dive center bali.
Afterwards, you will also learn how to help divers in distress, repair and overhaul diving equipment. Then you will understand how to fill compressor scuba tank and how to maintain the equipment.
You will become an excellent underwater guide to lead certified divers. You will also have an overview of the sales and marketing aspects of a dive center.
If you would like to travel the world, discover amazing places and get paid while your diving every day, this scuba certification in Bali is for you.
Click here to book a Dive Master formation: https://www.atlantis-bali-diving.com/courses/dive-master/