Nusa Penida is a protected marine area which makes it one of the most beautiful diving spots in Indonesia. You can admire the reef, the fauna and the flora, with rare species.
Indeed, this Indonesian island is the best place to meet the Mola Mola (or sunfish) between August and November. It is the largest bony fish in the world with about 2 to 3 meters and 1000kg, used to deep waters, and sometimes comes to the surface to be cleaned by the bannerfish. And Nusa Penida is the best cleaning station. Think about it if you go there at this time!
Otherwise, you can see the famous Manta Rays all year round. Manta Point, as its name indicates, is the main site to see Manta Rays. This dive site is quite unique because it is at this precise spot that the Manta Rays come to clean and purge themselves. There are two huge rocks around which the rays turn. It is called a cleaning station because a multitude of cleaning fishes (labras) remove the parasites present in its mouth, its gills and on its skin.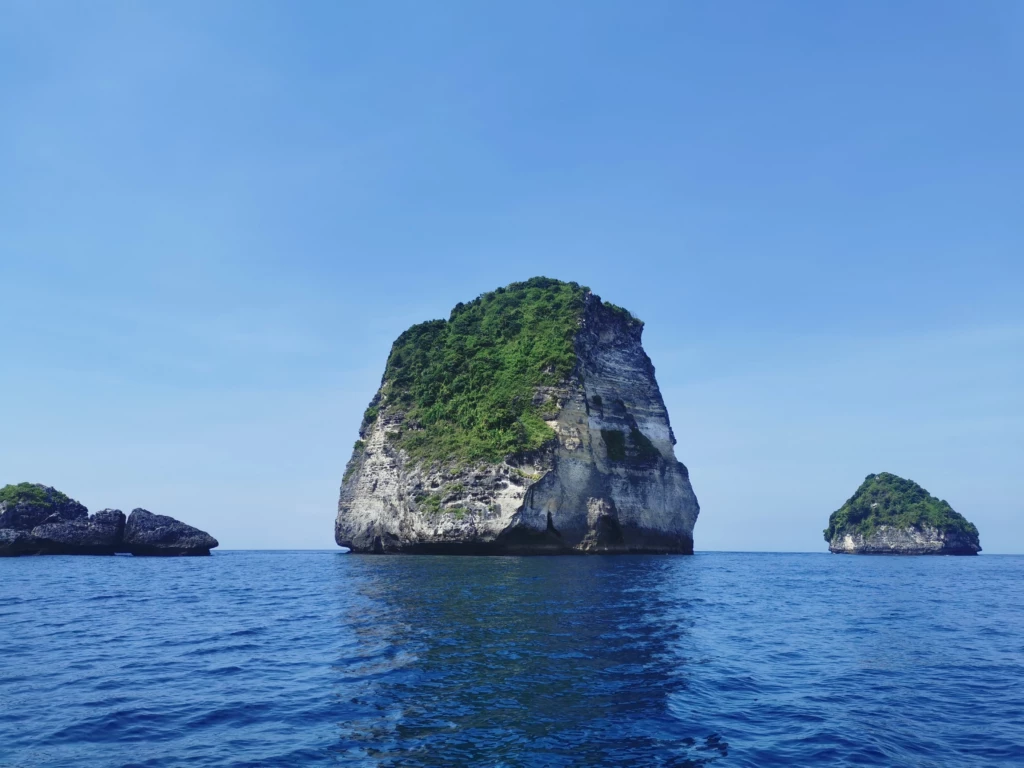 Activities to do in Nusa Penida
Once very neglected by tourists, the island of Nusa Penida is beginning to interest travelers. Apart from diving, many activities are available to you. Essentially turned towards outdoor activities, this island offers you boat trips, to admire sunsets, to surf on dream spots or to snorkel in Crystal Bay.
Moreover, sumptuous landscapes are to be discovered on the spot with notably Kelingking Beach, the most famous beach of Nusa Penida, partly thanks to the numerous photos present on the social networks. Kelingking Beach is a must-see.
Broken Beach and Angel's Billabong, two other must-sees in Nusa Penida! Both are in the same place. Broken Beach is a cliff with holes and water below.
Guyangan Waterfall: Despite the name, it is not really a waterfall. This temple hidden on the ocean shore is unusual. The blue stairs to get there are unique. The ascent of the steps is a bit sporty.