Nyepi 2019 !
                 According to the Hindu Saka "Lunar" calendar, we are in 1940 , and we will celebrate the arrival of the year 1941 on the 7th of March. The Nyepi "Day of silence" is the Hindu New Year for Balinese peoples. Attracting many visitors, this religious celebration is the most important and special of the year. 24h of silence. This event is unique in the world and is based on a myth: To hide from the demons and make them believe that Bali became a peaceful and desert island.

Nyepi preparations !
                Those start at least, one month in advance with the "Ogoh-Ogoh" preparations. These giants puppets, handcrafted by the habitants and made from "papier mâché " and recycled materials, are especially create for the Nyepi celebration. Each community has her own and has to make it the most effraying possible to frighten and repel devils.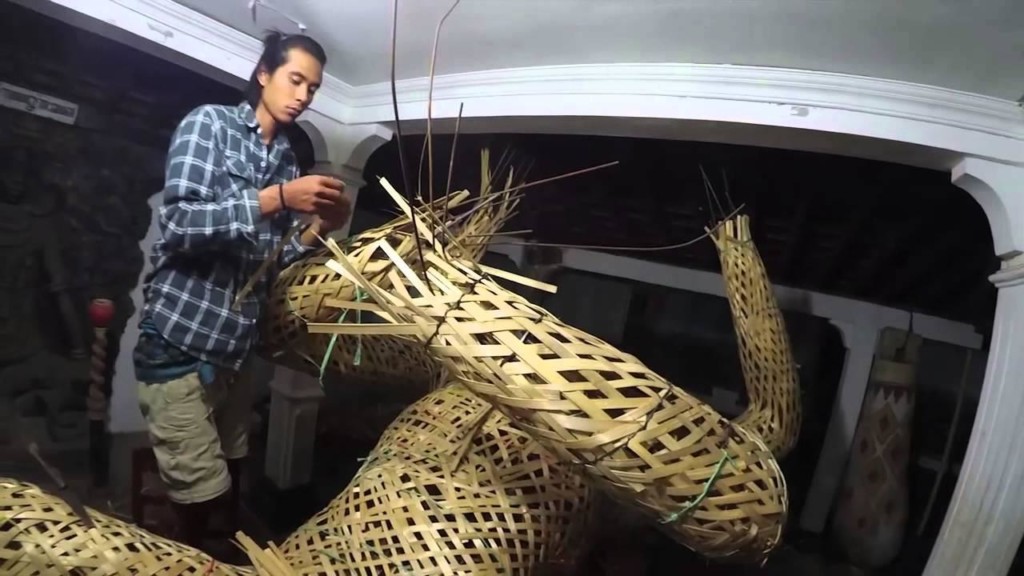 This tradition takes place in several phases : First, Balinese people attract the evil spirits on the island. They dispose offering at every street corner and make sacrifice.
After these rituals, when the Island is inhabited by the spirits, follow the New Year's Eve where everything starts. At down, children light noisy firecrackers to start scaring evil spirits. Bali turns to an incredible carnival, fulls of colors, music and disguised people.
Then, local residents carry "Ogoh-Ogoh" and make them parade and turn in the street to disorient demons. It's after 2-3h of intensive combat that the Balinese will conquer their assailants who will then leave and return to the sky.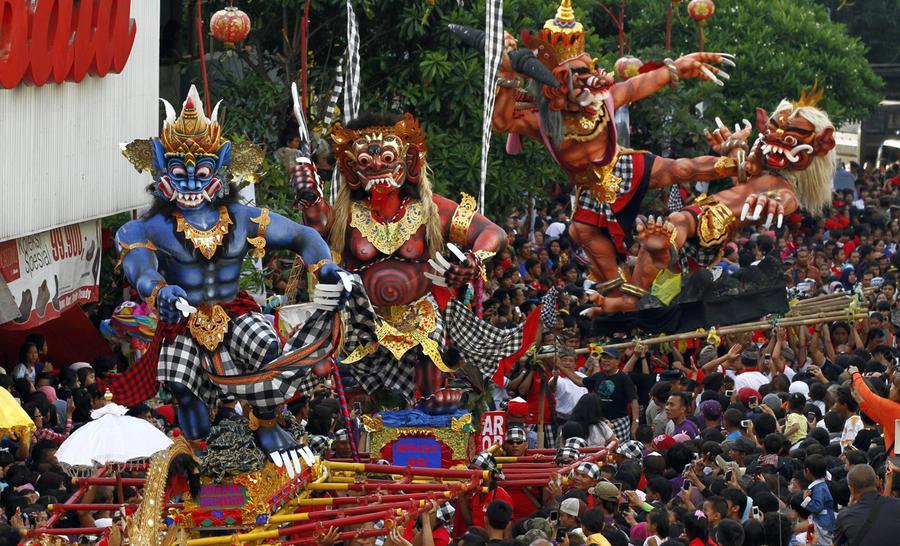 What does this Nyepi Day look like ?

Bali become a dead island, without any life, the purpose of this is to not attract the malicious spirit back on the island, each citizen has the obligation to stay at home. Only few policemen are allowed to wander in the city to check if everybody respect the rules.

During 24h (From the 7 March at 6am , to the next Day at 6am), nothing moves and the island become very peaceful. Complete stop for tourism/local, restaurants, shops and airport; everything is closed and all respect this silence Day. Only a small part of the hospital is open for emergency and childbirth. So it's better to not get ill on this day! Certain policies come into effect: No internet, no lights, formal prohibition to go out, to make sport, or even satisfy your carnal desire. It's the only day in the year that Bali becomes a silent place. There is not a scooter, horn or car. The Island need to stay in a quiet environment to not attract the demons back. Balinese people devote this day to meditate, self reflect, but also to purify themself of all sins.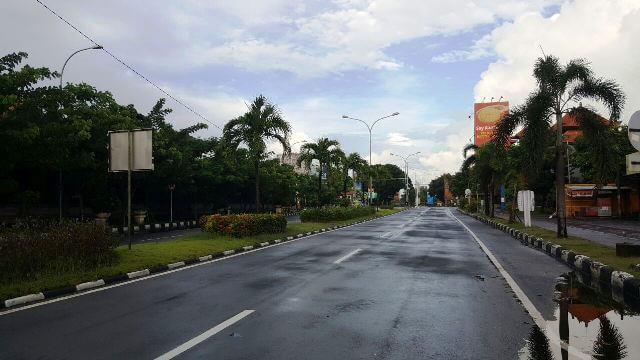 You want to learn more about Nyepi ?
Let's check this blog : https://thetraveloguer.com/day-silence-nyepi-bali/