Also known as the Island of the Gods, Bali is attracting more and more people from all around the world every year, with its natural beauty and diversity. You will discover volcanoes or rice fields terraces. And you will find also the contrast between long beaches of white sand and the beaches of black sand burning.
Do not worry, there will be something for everybody.
But, let's talk about these beautiful black sand' beaches.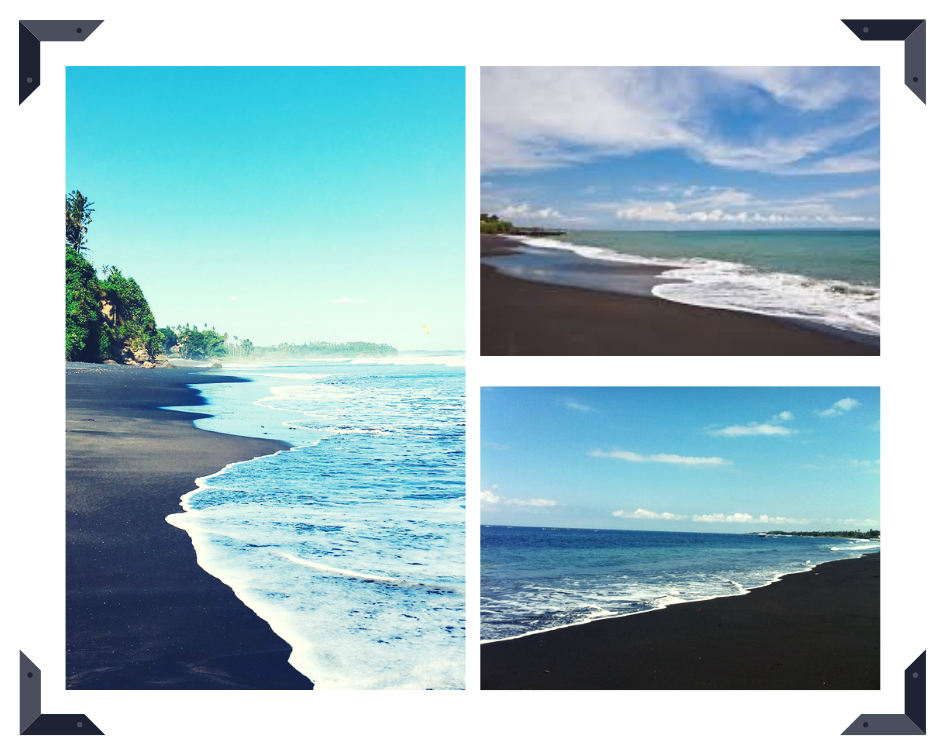 Indeed, you will find on this island many rocky beaches which are composed of volcanic sand. This black color comes from volcanoes around, like the Mount Batur and the powerful Mount Gunung Agung.
Here is a non-exhaustive list of the most beautiful black sand' beaches of our beautiful island.
South of the island:
ECHO BEACH / PERERENAN, this area is touristy, you'll be in a chic but relaxed atmosphere. You will find beautiful beaches of sparkling black sand surrounded by lots of small restaurants.
Don't forget to come for the sunset.
West of the island:
Tourism is increasing little by little, but in the west, there are not many tourist places, that's why these beaches are not known to all.
BALIAN, is one of the most famous beaches on the side, you will find here a black sand beach bordered by lots of big rocks.
North of the island:
PEMUTERAN, is a small village of fishermen that develops little by little, you will observe the real life of locals' people and be out of the touristic places.
There, you will find beautiful black sand beaches and crystal-clear water.
LOVINA: Far from tourist attractions, if you are lucky, around this dark sand' beach and those clear waters you will see some wild dolphins. A little paradise.
East of the island:
The black volcanic coastline surrounds a calm and transparent water, you will discover an incredible charm.
AMED, this small fishing village, far from touristic places is also known as one of the best diving sites on the island, thanks to its beautiful seabed.
You will discover a sparkling black sand' beach and clear water with an amazing view of the Mount Agung.
JASRI: A beach of volcanic black sand, very quiet. This beach is sacred by the Balinese population, you may be able to be present for the ceremony.