Balinese cuisine is one of the most diverse cuisines in the world, whether it is the flavors; spicy, fragrant, spicy or the colors, with pink, blue, red and orange hues.
With rice as the main food, often accompanied by meat and vegetables
Nasi Goreng, a national dish:
Considered the national dish of Indonesia, Nasi Goreng or "fried rice" in English is a dish built around fried rice. With a generous portion of the latter, restaurateurs come to place around the meat (chicken, pork, beef …), a fried egg and vegetables.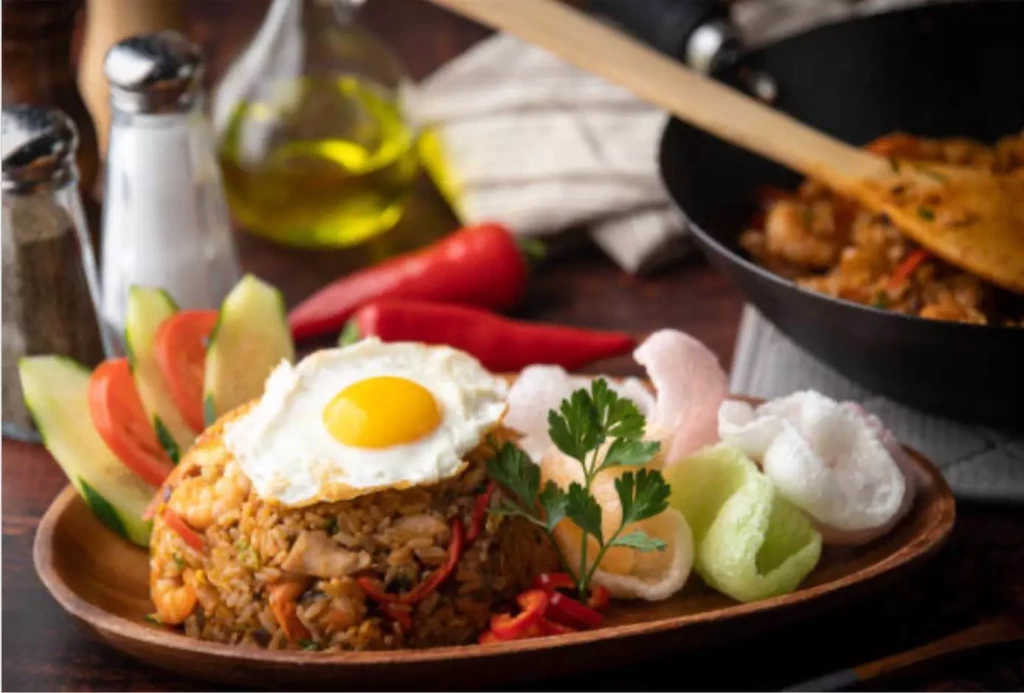 Mie Goreng, cousin of Nasi Goreng:
With a resemblance to the Nasi Goreng as far as the accompaniments are concerned, the Mie Goreng differs on its main food. Instead of having fried rice in the center of its plate, it is replaced by fried noodles.

Babi Guling, the dish for special occasions:
It is known by most as the traditional dish of Bali. Often prepared for religious events or family meals, Babi Guling is a pig on a spit that is left to cook for several hours  over a fire. It is a very hearty dish. If you want to taste it, don't hesitate to come with your family or friends, there will be enough for everyone!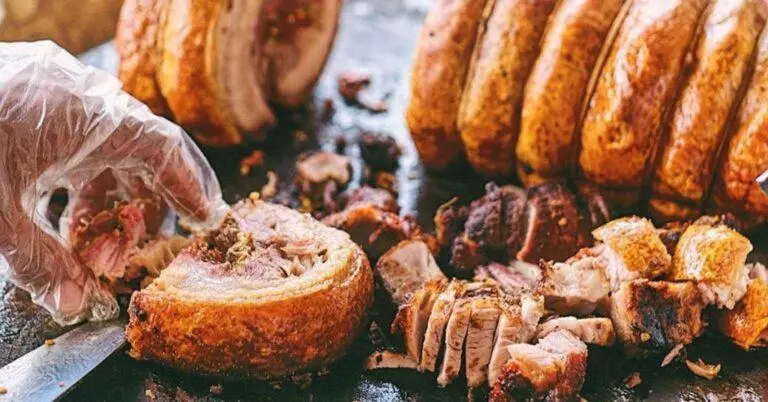 The sate, the Indonesian skewer:
"Sate" are skewers made of marinated meat and dressed on bamboo stalks and grilled. In Indonesia, you can find sate made of different types of meat, such as chicken, beef, lamb, scallops and fish. These skewers are very popular street food.

Bakso, meatball soup:
Another popular street food in Indonesia is Bakso. It is a meatball soup and usually made from a mixture of tapioca flour, salt and ground beef, but you can also find chicken, fish, pork or shrimp meatballs. A bowl of Bakso consists of a broth, meatballs, rice vermicelli, vegetables, and woton (similar to ravioli).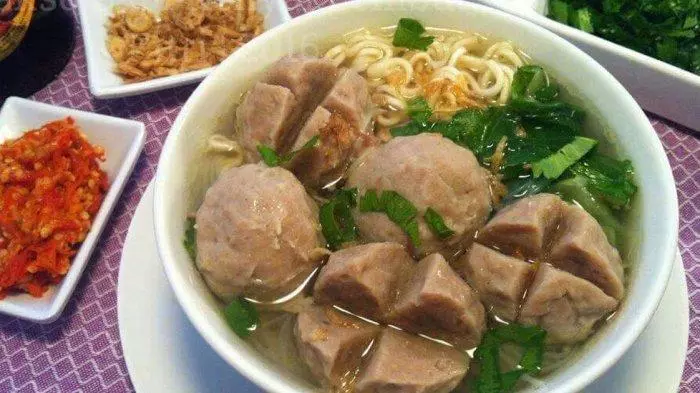 Little tips : for everyone who have a fragile stomach, don't hesitate to ask at the chef not spicy. For them, spices and spicy food are really part of their culture. Otherwise, for the adventurous, let yourself be surprised and enjoy dishes such as pepes ikan, Seblah accompanied by spicy sauces such as Sambal Matah or Sambal Mbeh.