Bali is different from all other Indonesian Islands. It is the island of temples and rituals but also because of it's tourism and surfing beaches. Around four million people live in Bali. Most people live in the coastal areas of the south. The Balinese culture is closely linked to Hinduism. The Balinese variant of Hinduism, however, still has animistic elements that you can clearly see in daily life.
Ubud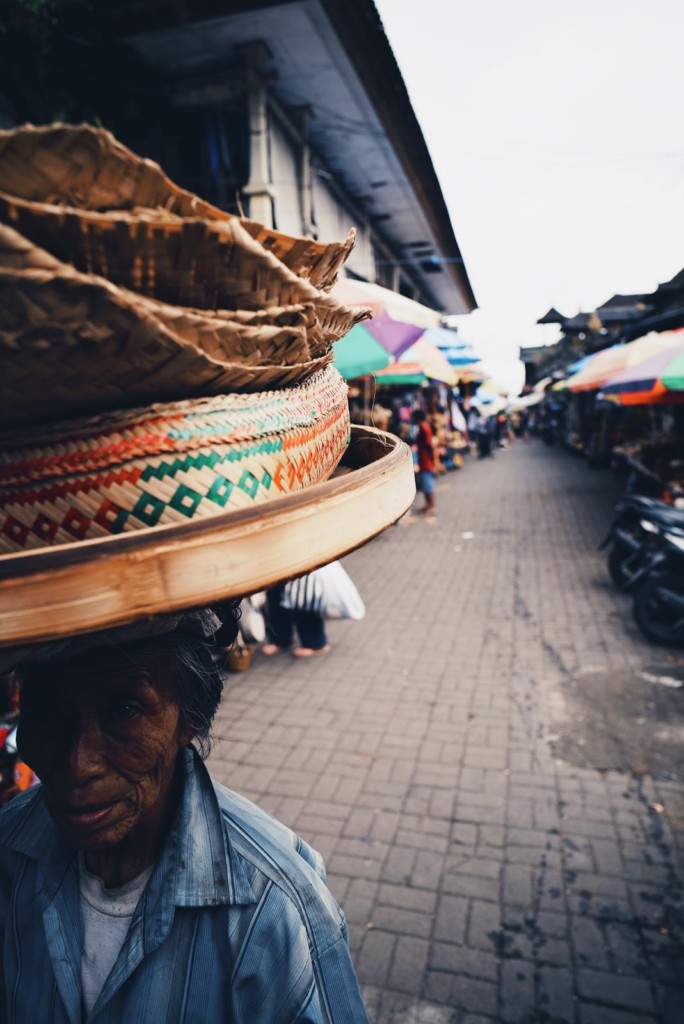 Ubud in the middle of Bali and is different from the coast places it is a town where art and culture are central. It is also a popular place for massages, cooking and yoga courses.
Climb the Mount Batur volcano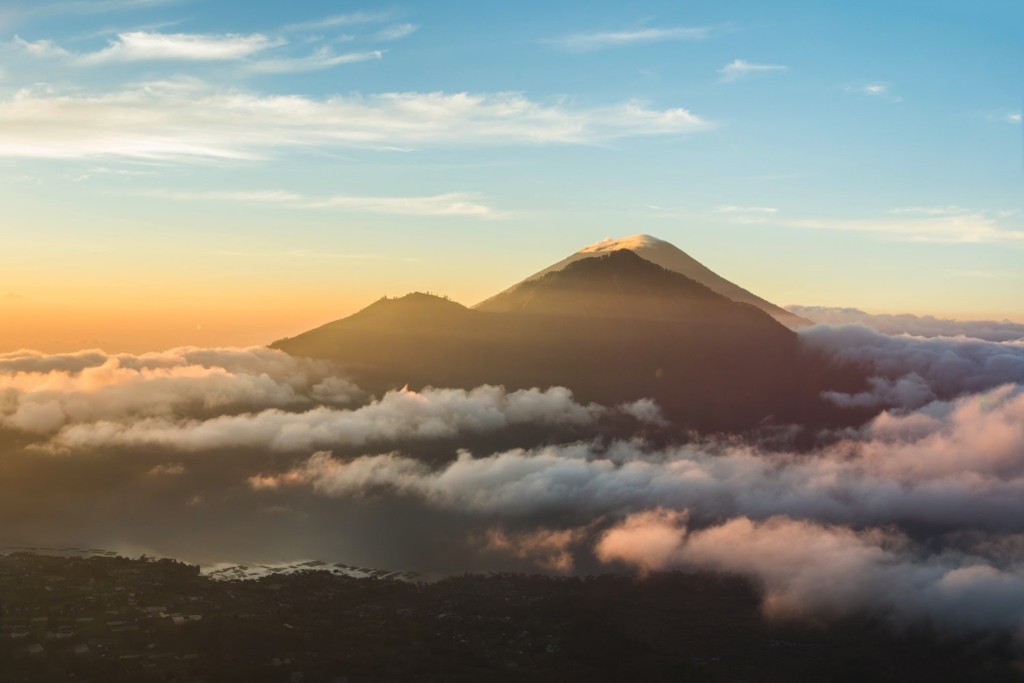 If you come to Bali, you will certainly hear the name mount Batur. The mount Batur is 1717m high. You are able to climb the volcano at any time of the day, but the best moment is definitely in the morning during the sunrise. You will have a spectacular view with a beautiful sunrise.
Pura Besakih temple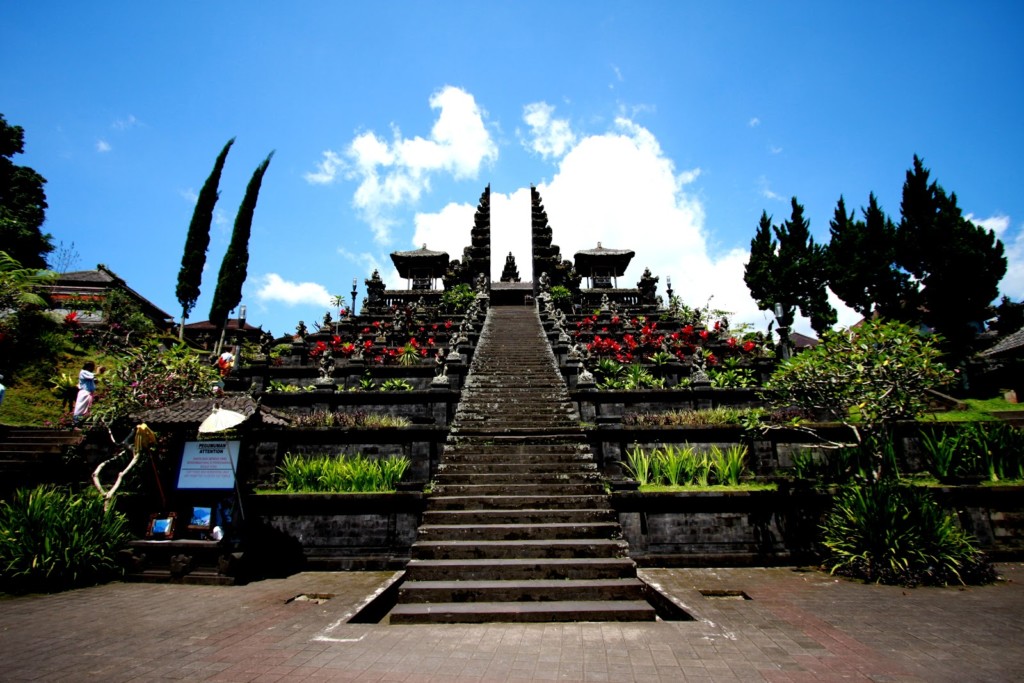 The largest and most important temple complex in Bali is the Pura Besakih. It is more than a thousand years old and lies at an altitude of 1,000 meters on the slope of the Gunung Agung. The complex is open and busy every day. Not only with tourists, especially with Balinese people who regularly get water for the rituals in their village.
Jatiluwih rice fields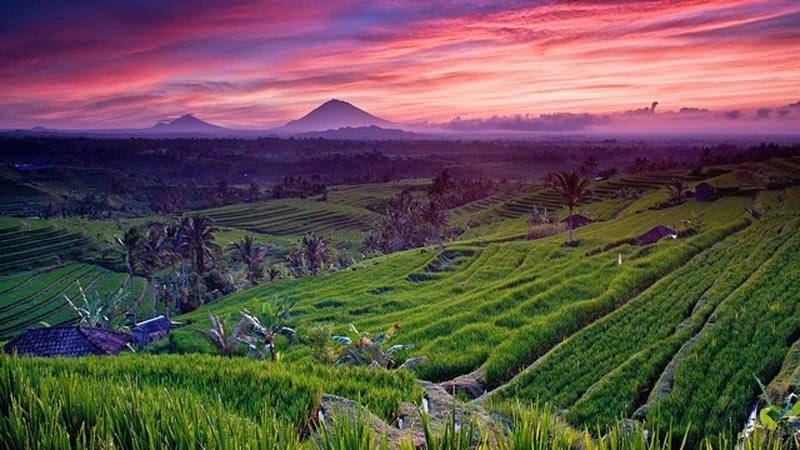 One of the most beautiful rice fields in Indonesia is located at the village of Jatiluwih. Jatiluwih is about twenty kilometers north of the city of Tabanan. The village lies at an altitude of 850 meters, making the air relatively cold and fresh to the touch. Unfortunately you have to pay access to the road through the rice fields, even if you come with your own transportation. It is not very expensive and it is definitely worth a visit. The Jatiluwih rice fields are listed on the Unesco world heritage list since June 2012.
Kuta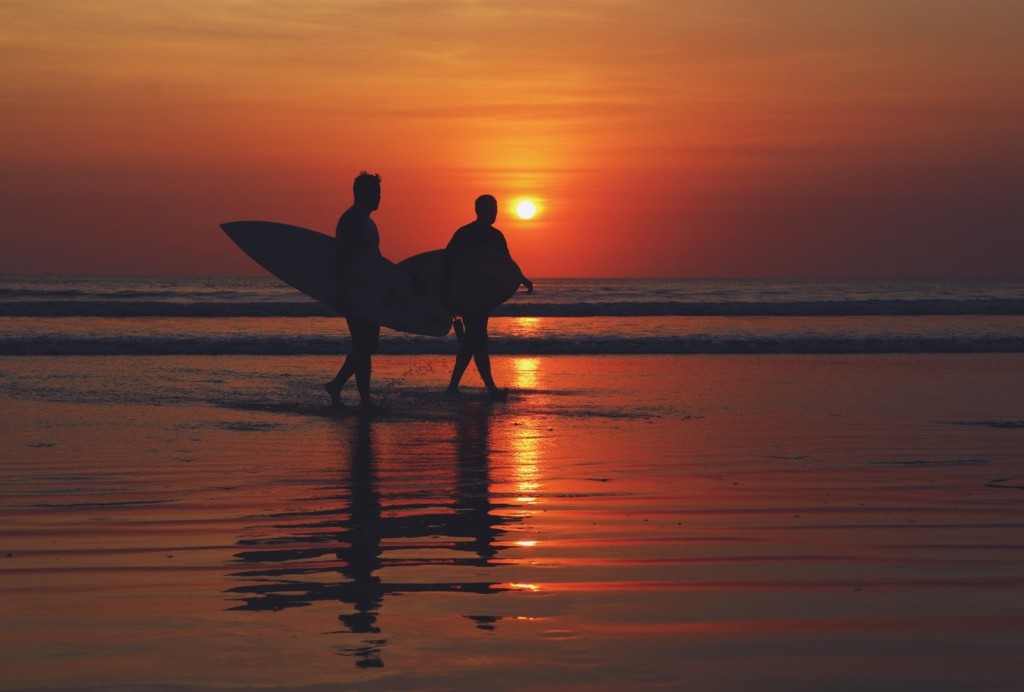 Around Kuta beach is the most touristic area of ​​Bali. Here are many beautiful beaches for sunbathing or learning to surf. Kuta is a great place to go for a party since there are many bars and clubs to go for a drink or party.
Lovina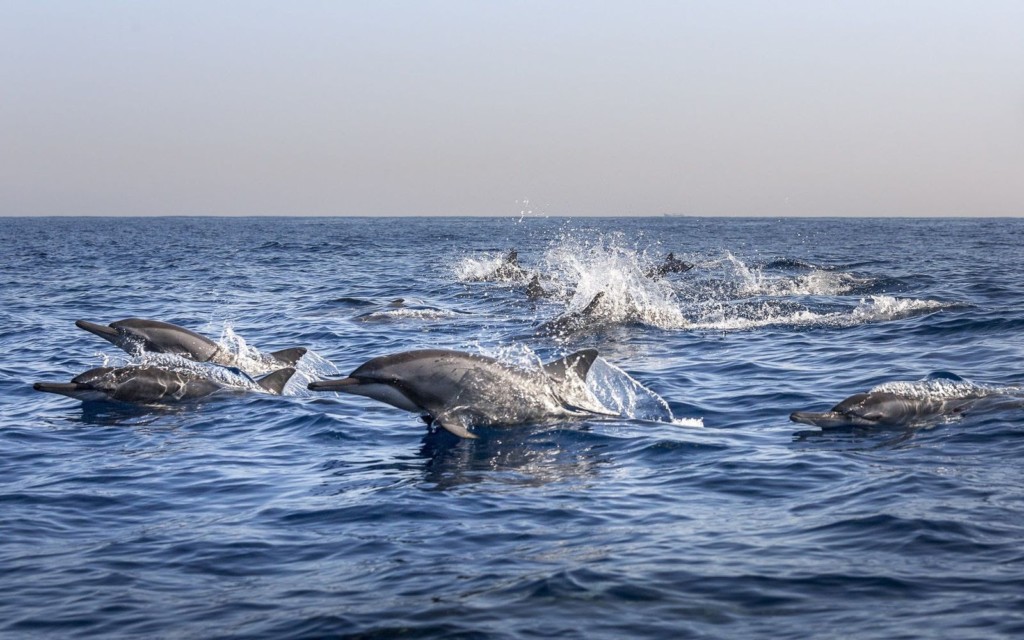 Lovina is also a coastal town in the North of Bali but much more relaxed than the region around Kuta. You have a black beach here. Many tourists come here to watch dolphins around Lovina.
Uluwatu


In Uluwatu there is a temple on top of a limestone cliff. From the cliff, which is quite high, you have a beautiful view of the sea with its high waves and breathtaking sunsets. (This is also an area for experienced surfers.) The temple itself is not very special, it is more the picture of the temple on the cliff which is spectacular. However, the temple is inhabited by an army of macaques, small cheeky monkeys.
Sanur
Another beach destination is Sanur. In Sanur there are less parties than in Kuta but it has more luxurious options. Sanur is mainly visited by older travellers and families with children. From Sanur the boats leave for Nusa Lembongan. For a diving trip you are at the right place, we from Dune Atlantis will make sure that you will have the day of your life!
Nusa Lembongan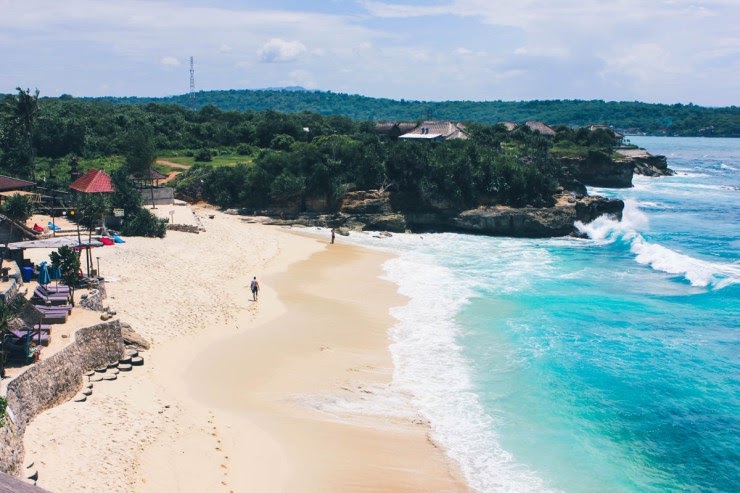 Nusa Lembongan is a small island off the main island of Bali. If you find Bali a little too busy then Nusa Lembongan is a nice alternative. It is just a bit more friendly but with a wide choice of cheap restaurants and accommodation options and amazing beaches.